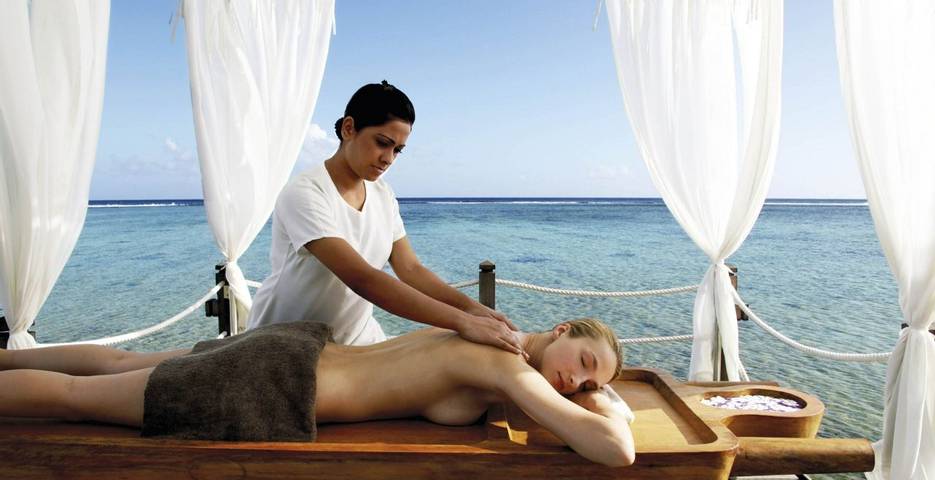 A Guide to Choosing the Right Spa Resort for Your Needs
Discovering the Ideal Spa Haven
When life's stressors become overwhelming, a rejuvenating retreat to a resort and spa offers the perfect antidote. With a plethora of options available, selecting the right sanctuary for relaxation can seem daunting. This guide simplifies the process by highlighting key factors to consider while scouting the ultimate spa resort.
Evaluating the Spa Services Offered
The first step in pinpointing a suitable spa resort is to assess the range of treatments and services provided. Some facilities might specialize in specific areas, such as hydrotherapy or therapeutic massages, while others offer an extensive menu of services. Keep the following aspects in mind:
Therapeutic Options: Consider the variety of treatments available, such as massages, facials, and body scrubs. Seek a resort that caters to individual preferences and requirements.
Holistic Approach: Some resorts emphasize a holistic approach to wellness, incorporating services like yoga, meditation, and mindfulness practices. This might be a priority for those seeking a comprehensive rejuvenation experience.
Specialty Treatments: Some individuals may be interested in unique or culturally specific treatments, such as Ayurveda, thalassotherapy, or traditional Chinese medicine. Ensure the chosen resort offers the desired specialty services.
Customization: A personalized approach to wellness is highly beneficial. Resorts that offer tailored treatments and wellness plans will cater to specific health goals and preferences.
Delving into the Resort's Ambiance
The atmosphere of a resort significantly impacts the relaxation experience. Be sure to research the following aspects:
Design and Aesthetics: The overall appearance of the resort should be visually appealing and soothing. Elements such as architecture, interior design, and landscaping contribute to creating a calming atmosphere.
Tranquility and Serenity: Investigate the resort's location and setting. A peaceful, secluded environment is crucial for unwinding and disconnecting from daily stressors.
Cleanliness and Hygiene: Maintaining a clean and sanitary environment is essential, particularly in areas where treatments are administered. Check for previous guest reviews to gauge the resort's commitment to cleanliness.
Eco-Friendly Practices: Many individuals prioritize environmental responsibility. Confirm if the resort employs eco-friendly practices, such as using sustainable materials, conserving energy, and supporting local communities.
Assessing Accommodations and Amenities
Comfortable accommodations and top-notch amenities enhance the overall spa experience. Pay attention to these factors:
Room Options: Diverse lodging options, from standard rooms to luxurious suites, cater to different preferences and budgets. Review the available choices to ensure they align with specific requirements.
Comfort and Convenience: Check the in-room amenities and comfort features, such as plush bedding, quality toiletries, and modern conveniences like Wi-Fi access or entertainment systems.
Recreational Facilities: Beyond spa treatments, some resorts offer additional amenities like fitness centers, swimming pools, or sports facilities. These options can enhance the wellness experience for active individuals.
Dining Options: Quality food and diverse dining options are essential, particularly for those with dietary restrictions or preferences. Research the available choices, including specialty restaurants or meal plans that cater to individual needs.
Weighing Cost and Value
Budget constraints can play a significant role in choosing a resort and spa. Consider the following aspects to strike the right balance between cost and value:
Inclusions and Exclusions: Thoroughly review the package details to understand what is included and excluded from the overall cost. Some resorts may charge additional fees for specific treatments or services.
Seasonal Offers and Discounts: Many resorts offer promotions or discounts during off-peak seasons. Capitalize on these opportunities to maximize value without compromising on the experience.
Travel Expenses: The cost of reaching the resort should be factored into the overall budget. Consider transportation expenses and any additional costs, such as airport transfers or local transportation.
Loyalty Programs: Some resorts and spas may have loyalty programs or partnerships with credit card companies, offering discounts or perks to their members. Take advantage of these benefits to maximize savings.
Analyzing Reviews and Testimonials
Before finalizing a decision, gather insights from those who have experienced the resort firsthand. Reviews and testimonials can provide valuable information about the quality of services, staff professionalism, and overall satisfaction. Consider the following:
Verified Reviews: Look for genuine reviews from credible sources, such as travel websites, magazines, or social media platforms. Be cautious of biased or promotional content.
Consistency: A place with consistently positive reviews is more likely to meet expectations. Look for patterns in feedback, both positive and negative, to gauge the overall guest experience.
Personal Recommendations: Trusted friends, family, or colleagues who have visited the resort can provide honest and valuable insights.
Crafting a Customized Spa Escape
Choosing the right resort and spa is essential for a truly rejuvenating experience. By assessing the spa services offered, evaluating the resort's ambiance, considering accommodations and amenities, weighing cost and value, and analyzing reviews and testimonials, the ideal sanctuary can be discovered. Remember, the perfect spa retreat should cater to individual needs and preferences, creating a unique and personalized escape from the stresses of daily life.