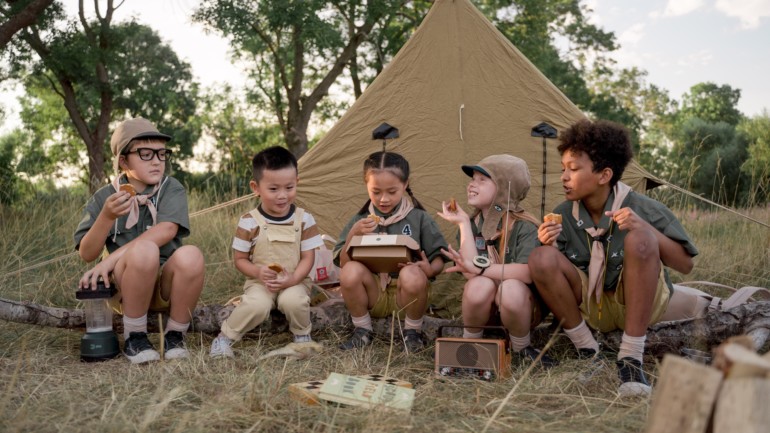 10 Reasons To Take A Child To Summer Camp
Are you thinking of taking your child to summer camp? Many parents have no one to leave their children with when school ends, and summer or winter begins, and they resort to camps, whether urban, language, or abroad. Others do it so that the child does not spend so much time idle and has fun with the different activities. Learn about Creative Obstacle Course Ideas for Kids here.
Benefits Of Sending The Kid To Summer Camp
There are many types of summer camps: music, sports, and languages, to develop artistic skills and reinforce knowledge learned at school. The offer is wide, so it's easy to choose the one that best suits the needs of each child. Additionally, experts say these settings are perfect for teaching youngsters how to collaborate, explore new things, learn from other kids, and grow emotionally and intellectually.
If you still have doubts about whether or not to take your child to a summer camp, it will help you to know its advantages:
1 – Fun: the main objective should always be that children enjoy and find new and unforgettable camp experiences.
2 – Learning to share: it is an ideal place to share ideas, experiences, and knowledge with other children.
3 – Encourage learning: at camp, all learning is fun and practical.
4 – Development of social skills: children can make new friends and work on values ​​such as empathy, generosity, and acceptance of others.
5 – Values education: Some of the values that can be learned at a summer camp are teamwork, solidarity, self-esteem, responsibility, companionship, independence, and healthy competition.
6 – Routine and order: In the summer camps, they also try to develop the child's willpower and establish daily habits.
7 – Innovation: children can carry out new activities, and this will result in a better knowledge of themselves and excellent learning.
8 – Autonomy: the child will have to adapt to the new environment and carry out activities individually and collectively that will enrich both their autonomy and learning.
9 – Communication skills: The child will want to talk about everything they experienced at camp, which will improve their ability to communicate and be very helpful to their family.
10 – Individualized care: The camps meet families' genuine needs. Choosing the camp like hot ground gym for example well is important and knowing that you will be surrounded by good professionals who will help your child to have fun and learn.
About Author