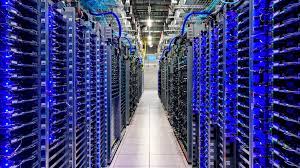 Everything to know about Data Center Management
In this age of digitalisation, almost all businesses and enterprises have access to more data than ever. This data acts as a foundation of intelligence for essential business decisions. Therefore, enterprises must invest in good data management solution centers so their employees have the correct data for decision-making. In addition, these data centers will ensure that they improve their company's visibility, reliability, security, and scalability. So are you wondering what exactly is data center management? Keep reading further to know what data center management is and how it is helpful for companies.
What is Data Center Management?
Data center management is a set of activities and tasks that needs to be handled by an organisation for the day-to-day requirements of operating a data center.
Data centers manage hardware, software, services and physical infrastructure. Hardware workload, the primary task for data centers, includes several equipments requiring management and backups for ongoing operations. In addition, the data center needs management for software workloads to run and execute several servers.  
Nevertheless, all data center operators, whether enterprises or cloud service providers, need a human IT staff to handle some hardware and software management operations.
Why is a Data Management Center So Important? 
Data center management is the first step for any enterprise to employ practical data analysis at scale. That will lead the enterprise to gain crucial insights into their business, ensuring added value to your customers and improving your bottom line. 
With effective and accurate data center management, people across your enterprise can easily find and access trusted data for their queries. The following are a few of the benefits of an effective data center management solution-
1- Visibility
Data center management gives a more precise visualisation of your enterprises' data assets and tasks. This feature makes it easier for your enterprise's people to quickly and confidently find the right trusted data for their analysis. Data Visibility ensures your company is organised better and increases efficiency and productivity. In addition, it allows your employees to find the correct data quickly, which they need to do their jobs better.
2- Reliability
With the help of data center management, the organisation will have minimum potential errors. The data center management ensures reliability by establishing policies for usage and building trust in the data used to make decisions across your organisation. Being reliable and up-to-date data, enterprises can work efficiently and adapt to market changes and customer needs.
3- Security
Data center management provides cyber protection to the organisation and also its employees. These cyber losses can be anything from data losses and thefts to breaches with authentication and encryption tools. Thus, robust data security ensures that essential company information has a backup and is easily retrievable if the primary source becomes unavailable. Also, data security becomes of utmost importance if a company's data contains personally identifiable information that must be carefully managed to comply with consumer protection laws.
4- Scalability
Having efficient data center management allows enterprises to scale data effectively, and they will be able to keep data and metadata up to date quickly. The enterprises can avoid unnecessary duplication costs as the processes can automatically update and avoid repetition. It will also avoid unnecessary expenses such as employees conducting the same research repeatedly or re-running costly queries unnecessarily. Visit Legrand. 
About Author