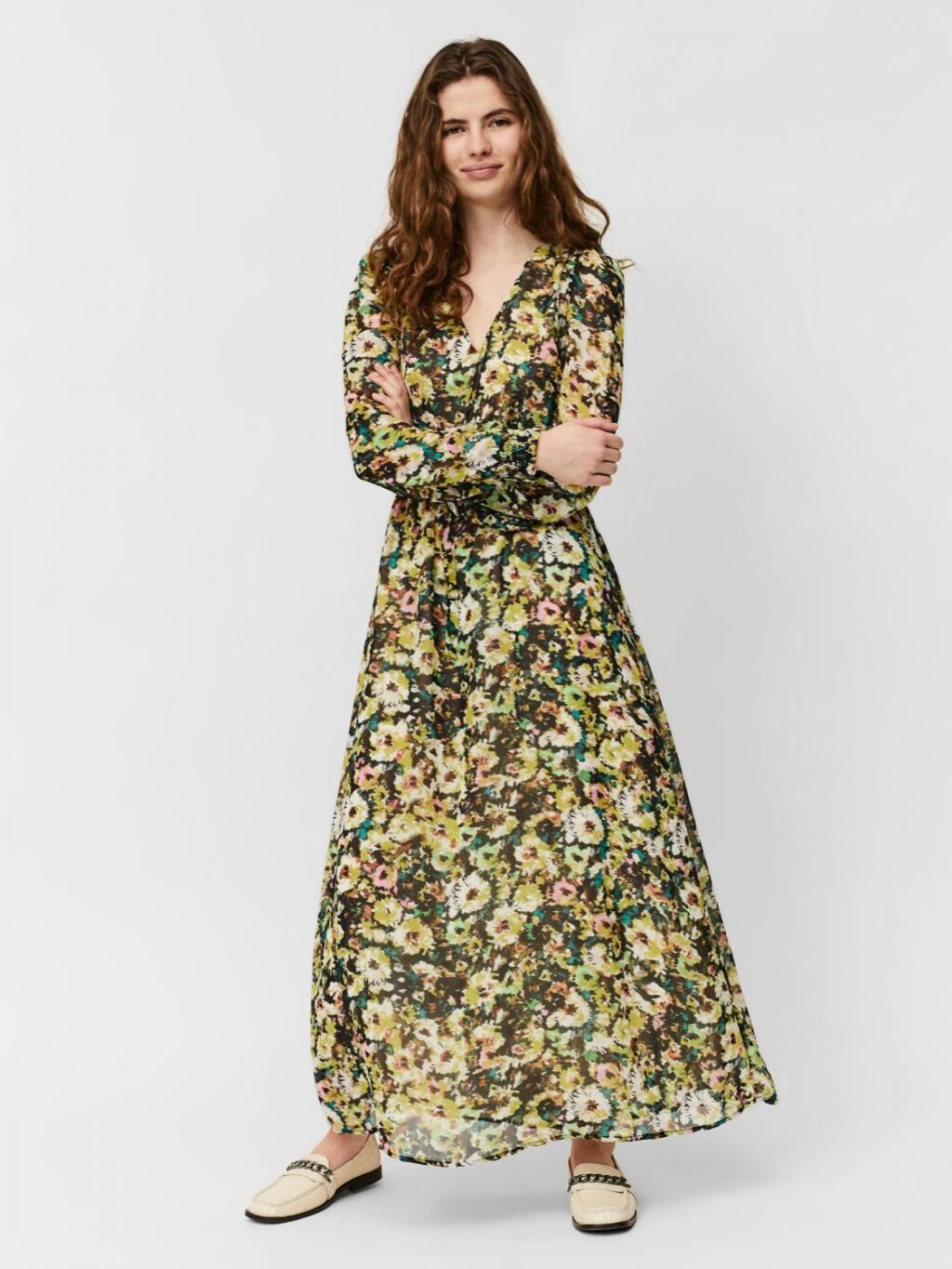 Must-Have Dresses for Women
Dresses are one outfit that never goes out of style, and it has existed for eternity and is a classic. They are flattering and have a feminine aura, symbolising comfort, beauty and confidence. With the evolution in the fashion industry, we now have various types of dresses for women. These include bodycon dresses, skater dresses, shift dresses, maxi dresses, asymmetrical dresses, short dresses, and many more. But out of such a big lot of dress types, there are four standard dresses every woman must own. 
Below is everything you need to know about the four must-have dresses.
Mini Dress
A preference of many, a mini dress is a fast-wearing option for parties, brunches, dates and many more occasions. Mini dresses are above the knee-length dresses, i.e. their hemline ends anywhere above the knee. This length is apt for most casual or social outings and perfect when paired with chunky footwear if you want to draw attention to the legs and flaunt them. If not, go for minimal flats. 
A black mini dress is a must-have wardrobe item, whether it is the form of a wrap dress, bodycon dress, a lace dress or whatever suits you the best. 
Midi Dress
Midi dress is an all-around the year dress that can be worn in summers as well as winters. A perfect length for all seasons. Additionally, it compliments all body types. The length of this dress starts below the knee, and the hemline finishes just above the ankle.
The length is so versatile that it can be donned for occasions from casual to formal, depending on the different styles available in the market.  
Maxi Dress
If you're someone who loathes getting waxed now and then but can't keep away from dresses, then a maxi dress is your answer. The length of this dress is till the bottom, i.e. it ends below the ankles. Hence, it is a perfect go-to dress in case of waxless days. Apart from this, there is also no need to worry about the cloth riding up or worrying whether your sitting position is appropriate for your apparel or not. 
About its charm – it has a dreamy flowy floor-touching look that is completely mesmerising. It creates a striking level between subtle yet elegant. 
Shirt Dress
If you don't have a shirt dress in your closet, you need to buy it now! Shirt dresses are a versatile inclusion. They come in various styles and lengths, and their usability depends on the style as well as the fabric it is made of. But its comfort is undefeatable. They are easygoing and can be worn on both formal and informal occasions. If you want a fast-wearing option, go for a white maxi shirt dress. With proper styling, it can be donned at all casual and formal outings. 
Get your hands on these dresses at VERO MODA to complete your wardrobe. 
About Author