4 Major Reasons Why You Need To Undergo A Divorce Counselling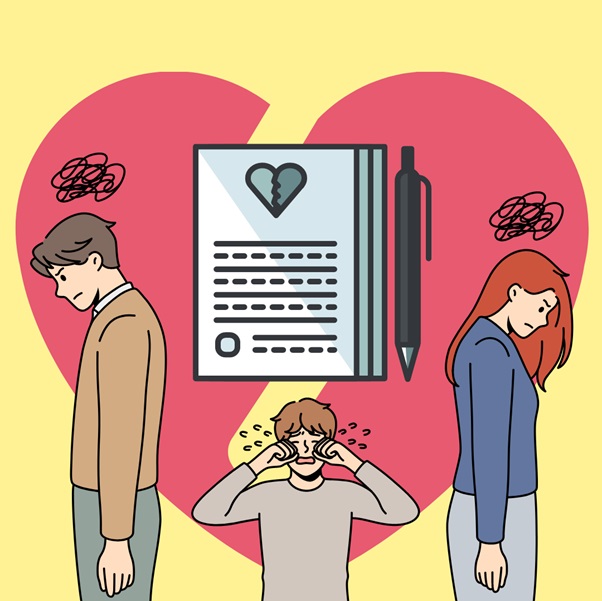 Creating a family with your beloved partner is one the best things that you will ever wish for in life. However, when times are not as rosy as you think, a loving family can end up in shambles in an instant—which is why you might need family counselling in Singapore.
In our lives, dire changes are often inevitable. There's nothing to do but want to escape that neck-grabbing situation and move forward with your life. As much as divorce may seem your way out, divorce counselling can give you and your spouse a few earnest pats to communicate what went wrong and how both of you can redirect your marriage for your and your family's betterment.
In this article, you will learn why you must undergo divorce counselling, either separately or with your spouse.
4 Major Reasons Why You Need To Undergo A Divorce Counselling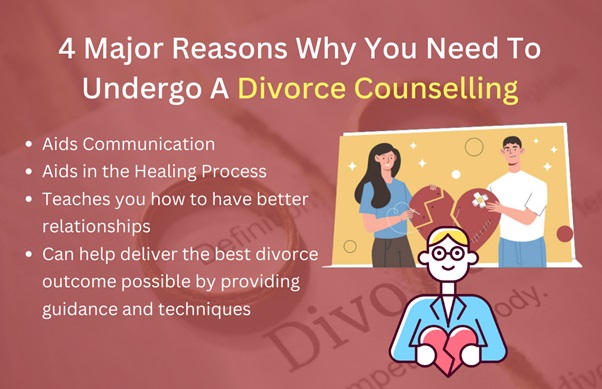 1. Divorce Counselling Aids Communication
Couples counselling, individual therapy, pre-divorce counselling, and discernment counselling are all forms of divorce counselling. Hear me out; when a couple is on the edge of divorce, they usually have a long list of grievances, misunderstandings, and poor attempts at communication to sort through.
It is easier to shut everything off and listen to only what you want to hear instead of trying to understand each other, and this goes for both parties. When both of you are high in emotions and do not take any compassion or leeway to hear one another, the fuel of the fight starts pouring more, and it might seem endless. You can learn to truly listen and understand each other's viewpoints again, perhaps for the first time in many years, with the help of a professional therapist by undergoing divorce counselling.
2. Divorce Counselling Aids In The Healing Process
Whether your marriage has struggled with infidelity, step families, cruel accusations and insults, or feelings of neglect, you both experience great sadness and disappointment. When you bury your pain instead of processing it, it will have a detrimental impact on your life long after your marriage has ended. Choose to sit down and talk about it with the professional help of divorce counselling.
3. Divorce Counselling Teaches You How To Have Better Relationships
Divorce counselling will teach you how to speak effectively and clearly while also considering your partner's emotional needs. It is not too late to learn more efficient communication methods.
You will discover better ways to identify and address your partner's relationship needs, whether that means being more affectionate, spending more time together, or being more expressive in your admiration.
4. Divorce Counselling Can Help Deliver The Best Divorce Outcome Possible By Providing Guidance And Techniques
A divorce counsellor meets with couples to better understand their reasons for divorcing and assess the situation. Divorce counsellors can assist clients by forming a new life plan, providing coping strategies, enhancing self-care, and much more. So, when selecting a divorce counsellor, keep your desired outcomes in mind.
Are you looking for reputable and professional family service centres in Singapore? Please do not hesitate tocontact PPIS for their services.
About Author