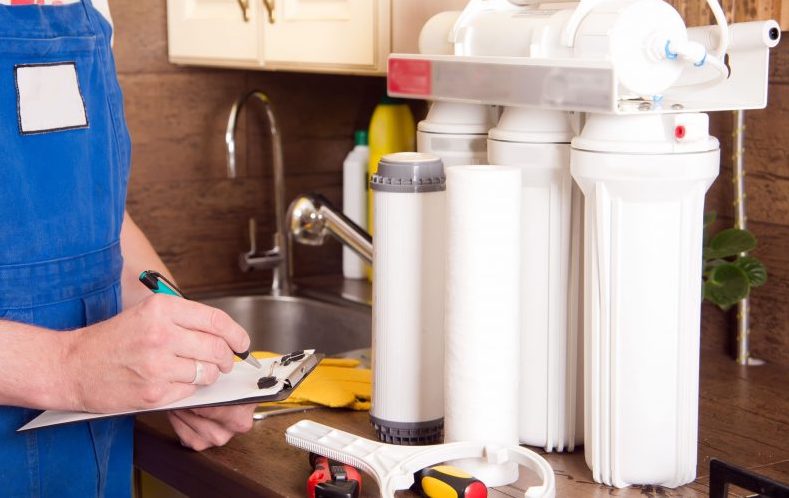 4 Types of Water Purification Systems
Several types of water purification systems are available, but which one is best for your home? We'll discuss Reverse osmosis membranes, Microporous filters, and UV-LEDs. Each type has advantages and disadvantages, so read on to make an informed decision. You may want to consider a combination of methods. Here's an overview of the four most common types:
Pretreatment
Pretreatment in water purification systems is a process that helps ensure safe, suitable water for industrial purposes. Water contains large amounts of ions and impurities harmful to human health. Removing these impurities is a crucial part of any water purification system because substandard water can affect the quality of production and cause enormous loss. The following are some of the significant benefits of pretreatment. Listed below are some of the most common methods used.
Conventional pretreatment includes coarse prefiltration with screens, chlorination, acidification, flocculation agents, and double media filtration. In addition, some systems use coagulation/flocculation units or cartridge filtration before RO trains. However, these systems are susceptible to feed characteristics and have a high footprint due to slow filtration velocities. For these reasons, pretreatment is essential for many industrial processes.
Reverse osmosis membranes
Reverse osmosis membranes are a vital part of your water purification system, as they are the actual filtration process. Choosing high-quality reverse osmosis membranes is essential, as cheap membranes are ineffective and may reduce overall productivity and cost. On the other hand, high-quality membranes will produce better filtration and are well worth the price.
There are two central reverse osmosis membranes, cellulose triacetate (CTA) and thin-film composite (TFC). Both have advantages and disadvantages. The CTA membrane is prone to breaking down when exposed to chlorine. On the other hand, the TFC membrane has a longer lifespan and rejects 95-98% of water. Whether you choose a CTA or TFC membrane, make sure you get one that will last for a long time.
Microporous filters
The carbon block filter is a type of carbon block with a uniform pore structure. The pore structure influences the rate of organic molecules passing through the filter. The molecular weight and size of organic molecules determine the rate of adsorption. Some granular carbons are particularly effective at removing chloramines and free chlorine from the water. It is also a cheap and widely available material that is relatively effective in water purification.
There are various kinds of particle filters, including depth and surface filters. These filters have different types of media, depending on their purpose. Micropore filters remove sediments and bacteria from water using a mechanical basis. Therefore, they may be a cheaper option than other types of filtration. However, they tend to be more effective and last longer if regularly cleaned. So, choosing the right micropore filter for your water purification system is critical.
UV-LEDs
The use of UV-LEDs in water purification systems has several advantages. The device is a powerful disinfectant, but it also has unique benefits. This article will discuss some of them. It would help if you used UV-LEDs when possible and why. These devices can help you meet your water quality goals while reducing costs. Moreover, they don't cause any adverse effects on your taste or odor.
Another benefit of UV-LEDs is that they can help mitigate the effects of scale development. Scale formations can negatively impact wastewater treatment units and boilers. If not treated, they may damage the system and even lead to its failure. The conventional solution to scale development is chemical treatments. UV-LEDs can reduce the need for harmful chemical treatments. The benefits of UV-LEDs are endless. These lamps also minimize the risk of system malfunctions.
Carbon nanotubes
Scientists at NASA's Johnson Space Center have found a new way to remove contaminants from water supplies using carbon nanotubes. The technology was initially developed to treat wastewater for reuse on the International Space Station. But it can be adapted to collect potable water from contaminated water sources. Its patented process utilizes acoustics to push water through the nanotubes and requires much less power than conventional filtration systems. Its patent is available for licensing, maturation, and commercialization.
The effectiveness of carbon nanotubes as a water purification system depends on the inner diameter. Increasing the inner diameter reduced the rejection percentage of salt by 42%. However, the flow rate increased. The increase in the inner diameter was followed by a significant rise in the flow rate: from 66.7 gallons per minute to 270.8 gallons per minute. However, the degree of ion exclusion is related to the water transport rate, and there is a tradeoff between the two.
About Author