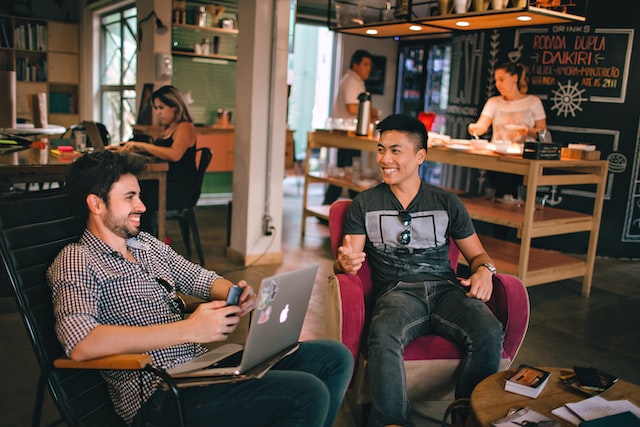 5 simple strategies for building your presence online as a small business 
Running a small business is tough. You'll often find yourself wearing multiple hats and having to prioritise certain over others. This is why achieving goals efficiently is so important, as it allows you to tick as many boxes as possible. 
So, how can build the online presence of your small business efficiently? Keep reading for our simple tips and strategies. 
1. Master the art of SEO
Every business needs a website, but not every business gets the results that they need from their website. This is where SEO can help. SEO is about increasing your ranking in search results. Good SEO is achieved through a combination of keywords, website maintenance, and much more. It takes time and often requires the help of an expert – like an Dundee SEO agency. They can look at your current website and make changes to boost incoming traffic and conversions. 
2. Engage on social media 
Most businesses today have a presence on social media but they often forget the social aspect of these platforms. Whilst posting creative content is good, it's important to engage with your audience too! This means liking and replying to comments, responding to direct messages, and more. By doing so, you'll create a connection between your business and your followers which will encourage them to stay loyal to you and spread the word about your business on their behalf. 
3. Use the power of email 
Email marketing can be an efficient and powerful form of marketing. The trick is to offer value to those on your email list. Sending these messages out will help to keep your brand front of mind and relevant to both new and existing customers. 
4. Consider influencers 
Did you know that there are influencers who are perfect for small businesses? We're not talking about the big ones like Kim K here, but rather, micro-influencers who have a small bud dedicated following. Micro-influencers often focus on a specific niche and create content that aligns with it. If you can find someone relevant to your target market, they could be an affordable and effective way to build your digital presence. 
5. Consider creating content 
In today's digital world, content is King, Queen, and everything in between. Thankfully, creating content is easier than ever before. The key is to ensure that the content you create offers value. This could be a podcast, a blog, or even simple videos on your website. Don't be afraid to get creative and have fun! 
Final Thoughts
By following these 5 simple tips, you'll be able to boost the online presence of your small business in no time! 
About Author