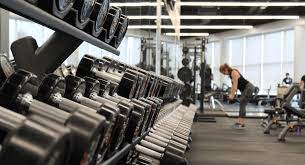 5 Ways to Maximize Your Revenue as a Gym Owner 
The fitness industry while growing leaps and bounds continues to be cutthroat competitive. As a gym owner it is important for you to have a laser like focus on maximizing revenue such that your business not only becomes profitable and debt free but also can be easily scaled. Thus, it is imperative to not miss any potential revenue generating opportunity. So, if you're wondering how, you can ensure that none of the potential revenue generating opportunity is missed read along to know the top five techniques. 
Offer what members want – and terminate what is not sought
The first and foremost idea is a literal no brainer. It is easier to sell what clients seek than promote and sell something unwanted. In order to increase your revenues, you should focus on understanding what services are the members actively lapping up and what is the further potential demand which can be tapped. While it is totally possible to conduct this study manually, the process would be exhausting and time consuming. Therefore, we highly recommend using technology. Most gym and fitness studio management software deploy data analytics to give both numerical and graphical representation of which services are popular amongst what age group of clients. Leverage technology to ascertain the whether the clients are taking up more yoga classes, or pilates, or spinning or anything else. Trim down or eliminate those classes that are not popular. Not only do you free up slot but also you save on your costs. 
While actively looking for technology features, it is also important to be aware of the signs that indicate why a particular gym management software may not be the best fit for your business. As a result, determining the best software for your operations requires a thorough understanding of your business processes.
Conduct Workshops
Often during one's fitness clients reach a plateau and are unable to push themselves further. By routinely monitoring every client's fitness journey, you can create a potential customer base of people who are looking to up their fitness game. Offer them specialized workshops that will assist them in pushing themselves to achieve their fitness goals. During these workshops you can give them more tools to use or talk about some specific diet plans or what should be the ideal combination of cardio and dead lift. Conducting such workshops will not only help you increase revenue but also assist you in creating a community. Once you have a community, the members are less likely to drop out or switch gyms. 
Private Training & Lessons
Every gym will have a sizeable count of clients, who are constantly seeking something value added and find themselves to do better when they work solo. As a gym owner, it is your responsibility to identify such clients and offer them package deals of one-on-one training programs and lessons. Subject to their fitness goals, you can recommend them to engage one of the personal trainers from your staff and boost your revenue. Periodic one-on-one training and dietary consultations is an additional source of revenue that can be tapped from almost every client. 
Targeted Outreach
One of the challenges for most gym and fitness studios is to stand out in the midst of so many choices that are vying for customer's attention. By now almost all business owners know that the cost of acquiring a new client is high. While acquiring new clients through marketing and advertising is important, what is equally important is to look for organic growth. So, how do you achieve it? One of the easiest ways of achieving organic growth is to actively lead track. For every potential prospect, follow ups on the clients' plan must be taken. The sales team should delve into details to gather how did the new prospect learn about your gym and then analyze the data to see which modes of communication are working better to attract more clients. Furthermore, offering a free week-long trial passes to existing members such that they can share amongst their friends and family is also a great tool for increasing your outreach. 
Sell Advertising space
An indirect but a definitive way to increasing your revenue to sell all possible advertising space at your gym. Whether it is on the screens in front of the treadmill, or the walls, or the fortnightly newsletters. Each space is a potential revenue generator. Once you have created a substantial customer base, you can consider selling advertising space to local businesses in order to improve their visibility. It is a wise idea to create a list of potential salons, spas, grocery stores, restaurants etc., and engage with them to ascertain whether they would be interested in this new advertising technique. 
In order to increase revenue, one is required to constantly think out of the box and look at every possible avenue as a source. Some of these avenues may result in gains and some may not. However, for a gym owner maximizing revenue commences from the mindset.
About Author