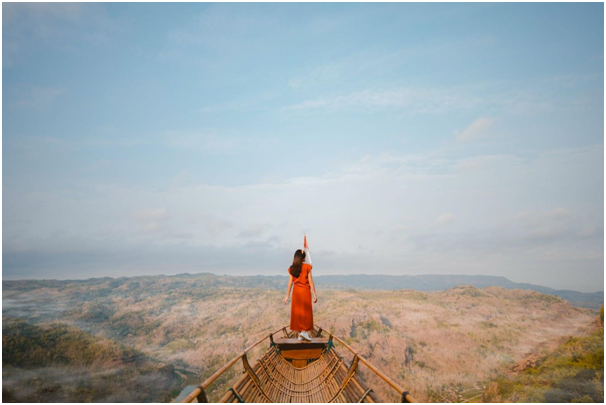 6 Nature Tourism in Solo That Not Many Tourists Know
Besides several famous tourist destinations in Solo, such as the Grojogan Sewu waterfall and the Jurug zoo, there are also several natural attractions in Solo which are still unknown to many tourists.
It usually takes a bit of a struggle to get to these tourist spots because the location is still hidden. But although not many people know, these tourist attractions have a beauty that same as other tourist destinations. Below we will review six natural attractions in Solo that most tourists do not know.
Thousand Stone Geopark
One of the exciting attractions that you should not miss is the Batu Seribu Geopark. The main attraction is a water source said to never dry up, even during the dry season. This phenomenon is called the Pacinan Source. Not only that but the name "thousand stone" was also taken because this area was once rocky hills.
Besides being a water source, you can also use the Batu Seribu Geopark area as a natural tourist destination in general. Here, you can find swimming pools, spring baths, and art stages. Not to forget, the cool air of this area will certainly make your visit more enjoyable. If interested, you can go directly to Jalan Raya Krisakelir KM. 7, Tiyaran, Sukoharjo.
Ngargoyoso People's Forest Park
Also known as Tahura Ngargoyoso, this place is the only forest park in Central Java. Therefore, it is not surprising that this area is very well preserved. At this tourist spot located in Sukuh, Karanganyar, you can enjoy the beauty of nature and stay overnight in the camp area. That way, your natural tourism experience will be more exciting.
Although in the form of nature tourism, this place is already equipped with various adequate facilities. Starting from the parking area, prayer room, camping area to lodging, you can easily find it here. Not infrequently, the Ngargoyoso Community Forest Park is often used as the location for various organizations and schools.
Parang Ijo
Another waterfall attraction in Solo is Parang Ijo in Mlinggur, Ngargoyoso, Karanganyar. To get to the waterfall, you only need to go down some stairs that the local manager has made. The waterfall area has been equipped with several facilities, such as a bridge, gazebo, and viewing post, which will add to your visit excitement.
In addition to adequate facilities, access to this tourist location is also relatively easy. There is public transportation to this area. In Parang Ijo, you can do various exciting activities such as playing water, swimming, or trying the flying fox. For that, you should bring a change of clothes so that the visit remains comfortable. If you want to be satisfied spending time here, try to come starting at 08:00.
KGPAA Mangkunagoro Forest Park I
People's Forest Park (tahura) KGPAA Mangkunagaro I is also one of the prides of nature tourism in Solo. Interestingly, this tourist area is also used as an area of ​​education, tourism, and recreation. This is because there are many things that visitors can learn in this park, such as flower gardens, springs, various species of fauna, to the existence of temples.
To explore it, you only need to pay an insurance fee of around IDR 1,000. For the rest, you will be charged a vehicle parking fee of IDR 3,000 for motorbikes and IDR 5,000 for cars. The area at the foot of Mount Lawu makes this Mangkunegoro I KGPAA Tahura quite remarkable. If interested, you only need to take a 1 hour drive from Solo City to arrive at the Tahura location in Sukuh Hamlet, Ngargoyoso, Karanganyar.
Sekipan
Who said that if you are on a hill, you can only enjoy the coolness of nature? At Bukit Sekipan Kalisoro, Tawangmangu, Karanganyar, you can find various rides and facilities to be used as exciting tourist locations. Starting from a mini water park, mini zoo, flower garden, to miniatures of various countries in the world you can see here. Therefore, it is not surprising that this tourist attraction opened in 2015 is always crowded with visitors.
If you are interested in visiting it, you can come every day from 08:00 to 17:00. Don't forget, you need to prepare a fee of around IDR 40,000 IDR 80,000 as an entrance ticket. The price depends on the tour package you will choose. The more expensive, the more rides you can explore.
Colo Dam
If so far the dam has only functioned as a water flow controller, then in Solo, you can visit it as a tourist spot. That's what you can find at the Colo Dam in Pengkol Village, Nguter, Sukoharjo. Usually, this area is crowded by visitors at low tide. So, you will see a row of exciting concrete to be used as a photo object.
Not only taking pictures and relaxing, but at Colo Dam you can also fish because this dam is a habitat for various fish that you can find. For those interested in visiting it, you should come in the morning or evening just before sunset. However, the operational hours of the dam itself are open 24 hours so that you can be satisfied visiting it.
After visiting Colo Dam, you can return to the city and try some culinary adventure for the traditional food such as serabi Notosuman.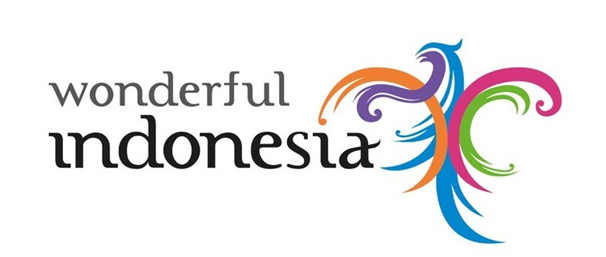 Vacation is more than just the scenery and food, it's about making long-lasting memories. Discover more adventures in Solo by visiting Wonderful Indonesia
About Author