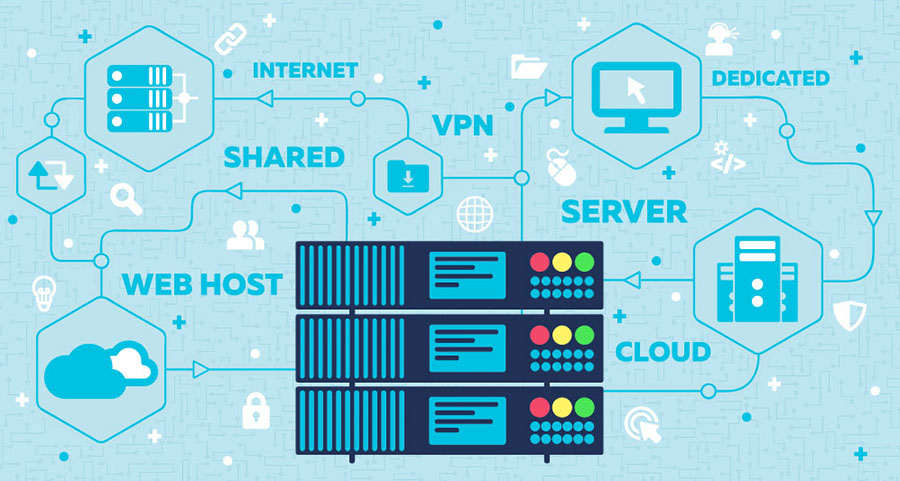 A 10-Point Checklist Before Choosing a Web Host
Choosing the right web host is important for ensuring the smooth and efficient running of your website. Several key aspects of your website including its security, stability and speed depend on the quality of web hosting services being used by you. With the availability of several types of hosting plans in India, choosing the best and the most appropriate one is important for you. 
To ensure that your website runs optimally, and you do not have to face frequent downtime issues choose a web hosting service carefully. You will first need to identify your requirements and decide what exactly you need out of your web hosting package. Here is a checklist to help you buy the best domain and hosting:
Secure Server Capabilities:

A secure server is a must especially if your website is a commercial one. You need to ensure that the private information like the credit card numbers of bank details of your customers are safe. So, go for a web hosting plan that includes a secure server.

Fast Server

: Websites that load faster are always preferred by visitors. The loading speed of your website pages is dependent on the web host's level of connectivity so opt for a plan that has a good internet connection. This will ensure that you do not lose visitors or prospective customers due to speed issues.

Storage Space and Bandwidth Being Offered

: Ensure that the web hosting plan chosen by you includes adequate space to host your current webpages as well as future additions. Also, check the amount of bandwidth included in the pack and if there are any restrictions on it. Always opt for plans that include unlimited bandwidth and disk space.

CGI Access

: Most professional websites use CGI programs that allow web servers to interact dynamically with the users. So, ensure that the web hosting plan includes full CGI-bin access.

SSH and FTP Access

: Go for a web hosting plan that allows the use of FTP to transfer files from local computers to your web server. Again, the inclusion of an SSH ensures encryption of the data moving between your computer and your website's server and saving a lot of time.

Pricing:

The

domain and hosting price

is also important. You should be ready to pay a higher price if you are running an e-commerce website or your hosting requirements are higher. However, if your website is small you can go for affordable web hosting plans in India that offer free domain names.

Access to Server Logs

: This feature allows you to analyse your website's traffic to know more about visitor preferences and behaviour. Some web hosts even offer software presenting the data in a simple format.

E-mail Services

: Good web hosting plans include e-mail services including mailboxes.

Regular Backups:

Good web hosts ensure that all your data is backed up offshore. This ensures that all your data is recovered quickly in case of any problem with the hard drive of the server on which your website is operating.

Technical Support Being Offered

: No business can afford to lose business due to website downtime so go for a web host which has a track record of very low downtime. Also, choose a web hosting company that offers continued technical support over phone and email.
In addition to these checkpoints, go through the reviews of the web hosting service provider and the scalability options offered by it.
About Author