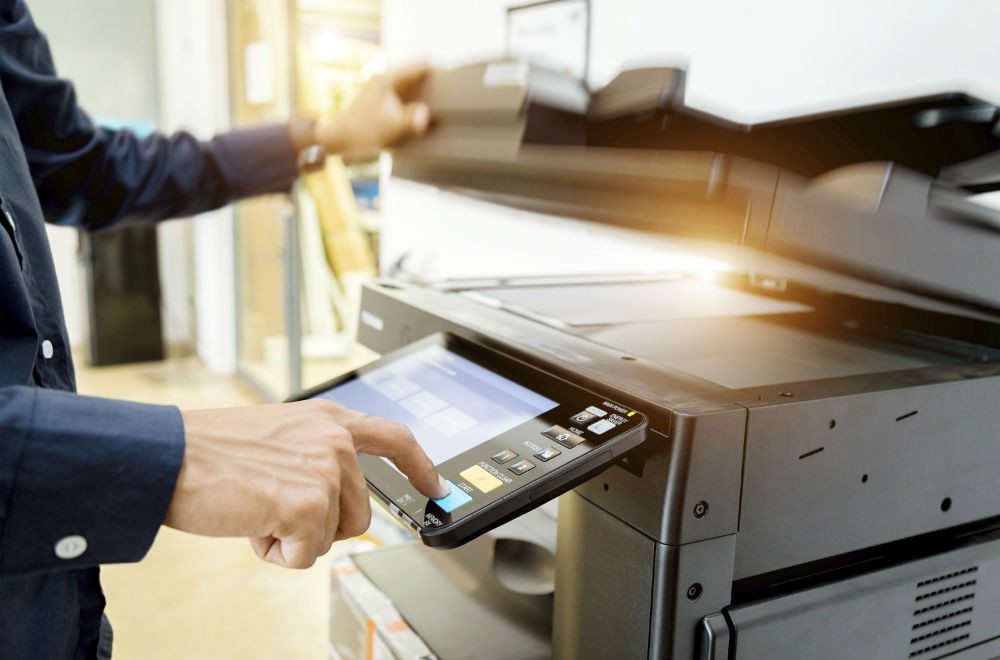 Choosing photocopiers for your business
Whether you're buying a single printer or an entire fleet of machines, there are several factors to consider before you buy. The most important thing to do is weigh up the benefits of the different types of devices you can choose from:
Multifunction printers (MFPs). These machines combine printing and scanning with copying and faxing, along with a variety of other functions. They're useful if you need to print documents on-the-go, but they tend to be more expensive than regular printers.
Duplexing machines. These are built-in photocopiers with two paper trays that allow them to print both sides of a page at once. They're ideal if you need to copy large amounts of text on both sides and save time in the process.
Standard monochrome laser printers. These high-quality printers produce crisp black text without colour and are ideal for offices that only need black-and-white copies or prints.
When choosing a photocopier for your business, it's important to consider how much toner or ink you'll be using. You may need a machine that uses toner or ink cartridges, or perhaps you can find one that uses both.
The cost of running a photocopier can vary greatly depending on how often you use it and what type of machine you choose. If you're looking for an affordable option, look for a model that uses less expensive inks or toners.
Look at the total cost of ownership (TCO). This includes not only the upfront price of the copier, but also maintenance costs and consumables like toner cartridges and paper.
Consider whether you want single or multi-functional machines. Single-function machines are best suited for smaller offices that just need black and white or colour printing capabilities. Multi-functional machines are better suited for larger offices that need more than just printing capabilities like scanning, faxing or copying multiple sheets at once.
Think about how much space you have available in your office before buying any new equipment. You may not want to buy a large machine if it won't fit into your office space once delivered!
Print speed – A fast print speed allows you to get more work done in less time, so it's vital that you choose a machine that is suited to your needs. The faster the speed, the more expensive the machine will be. However, if you are considering purchasing a laser printer rather than an inkjet printer, then this is less of an issue because they are typically slower than inkjet machines.
Connectivity – If your photocopier is going to be used by multiple people within your business, then it needs to have adequate connectivity options available such as Wi-Fi and Ethernet connections. This ensures that everyone can access the machine without having to worry about using up their phone data or trying find a spare USB port on other devices such as laptops or tablets.You can contact us to know more information on photocopiers London.
About Author