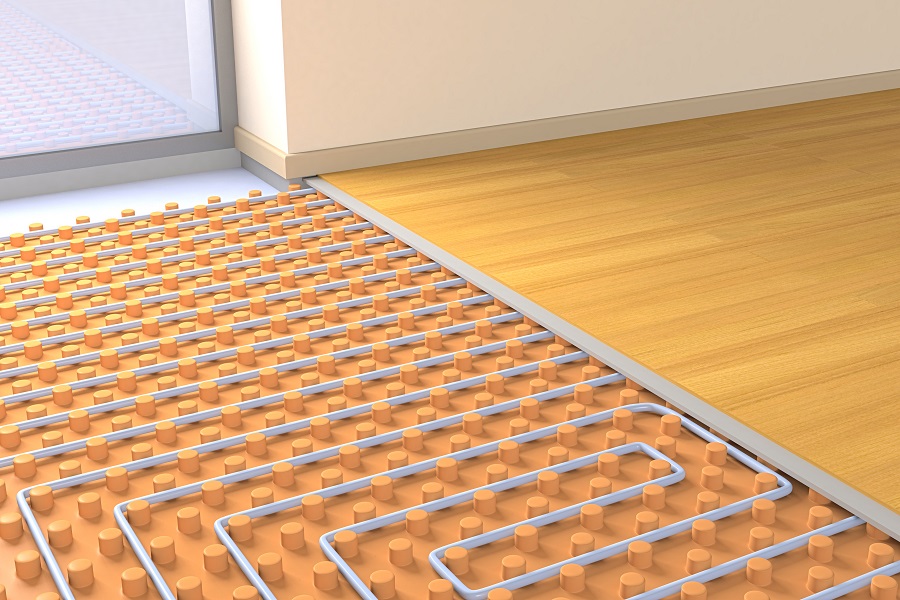 Is electric underfloor heating expensive to run? 
When considering installing electric underfloor heating into the home, many people have a lot of initial questions. One of the main concerns that someone installing any type of underfloor heating may have, is how expensive is it to run? Below we tackle some of the questions and concerns of electric underfloor heating in both residential homes and businesses. 
How expensive is electric underfloor heating? 
Electric underfloor heating is not as expensive as most people first imagine. The first thing to consider is the size of your home, or the areas that you intend to heat. The larger the space, the higher the price will be for running costs and installation. The best way to get an estimated cost of running electric underfloor heating is to speak to your local installation company. You can also fill out running cost calculators online, but these may not always prove 100% accurate. Installation of electric underfloor heating is usually cheaper than water underfloor heating, making it a more cost-effective option for many people. 
Should I leave my underfloor heating switched on? 
When you first have underfloor heating installed, you may have some initial questions. One commonly asked question is whether electric underfloor heating can be left switched on all of the time. Whilst it can usually be left on whenever you need it, thinking about the areas of your home that you are heating and whether they need to be constantly heated is key. You may need to keep underfloor heating active in commonly used areas of the home during cold winter months. Kitchens and bathrooms are prone to getting colder, so if these areas are frequently used then you may wish to leave your underfloor heating on a little longer. 
Who would benefit from installing electric underfloor heating? 
Many people would benefit from underfloor heating being installed in their home or business. Electric underfloor heating is more commonly installed in new-build residential and commercial properties as standard. Family homes would benefit from underfloor heating, as would properties with open plan living spaces and high ceilings. These properties can be harder to keep warm so additional heating is usually welcome. 
Where can electric underfloor heating be installed? 
Many luxury offices are now choosing to install electric underfloor heating. This is not only due to it being cost effective, but also as a space saving design option. Underfloor heating can also be installed in all areas of your residential home. The most common places where underfloor heating is installed include: – bathrooms, kitchens, en-suites, children's playrooms and dining rooms. The options are varied and endless. 
How can I install electric underfloor heating? 
Underfloor heating is always best installed by a team of professionals. These people will be highly trained in the work that is due to take place, and will have experience in the process. You should always check a company's reputation and authenticity first, by reading their online reviews. Word of mouth is also an excellent way to find a trusted company to install your electric underfloor heating for you. 
About Author