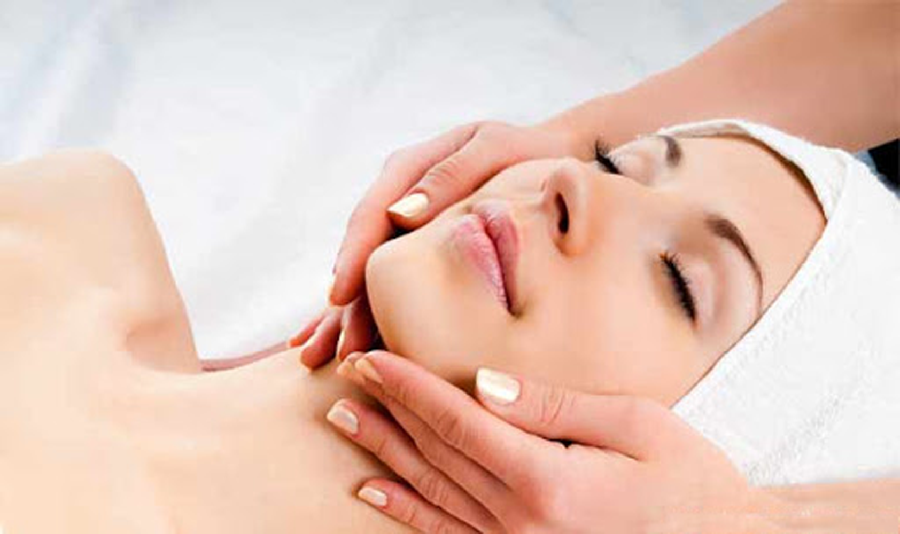 Mesoeclat – Skin Rejuvenation Treatment
As you get older, your body's internal processes change and the first visible change is shown in your skin. The aging of your skin depends mainly on factors like your diet, lifestyle, heredity, and personal habits. Being the most voluminous organ of the body that is mostly exposed to the outer environment, the skin undergoes both intrinsic and extrinsic aging factors.
Generally, skin aging is characterized by features such as laxity, loss of elasticity, wrinkling, rough-textured appearance, etc. In most cases, the aging process is accompanied by phenotypic changes in cutaneous cells, structural and functional changes in extracellular matrix components such as elastin and collagen.
What is Mesoeclat:
Mesoeclat is a powerful and rapidly-acting skin rejuvenation treatment specifically designed to stimulate the production of the body's natural defenses and cell generation mechanisms which aid in fighting against the signs of aging and fatigue, resulting in softer, brighter, and uniform looking skin.Mesoeclat (developed by Mesoestetic) treatment uses individually adjusted combinations of serums and moisturizers.
This solution provides a strong regenerating effect as well as acts as antioxidants; improves collagen, the elasticity of the skin which in turn makes the skin richer with improved moisture level. The treatment is a regime for five treatments. Once completed, it will produce a rejuvenating effect that revitalizes and brightens the skin with less visible signs of aging, resulting in a smooth and even skin tone
Benefits of Mesoeclat Method Treatments:
Mesoeclat promotes your body's cell regeneration mechanisms and natural defenses while providing other benefits like:
Diminishes the appearance of wrinkles and fine lines
Delivers nourishment and in-depth moisture to your skin
Enhances skin luminosity for a healthy glowing skin
Stimulates the surface layers of the epidermis
Correct problems like skin imperfections, pigmentation, dull complexion
Decreases the effects of free radical damage
Enhances tone and brightness of the skin
Provides deep hydration
Requires minimal downtime
This treatment is non-surgical and non-invasive
Provides long-lasting results
Works on all skin types
How does Mesoeclat work?
The Mesoeclat procedure is a multi-functional treatment made up of 3 complementary systems; Mesoeclat solutions, Mesoeclat ampoule, and the Mesoeclat cream.  Each of these complementary systems contains a high concentration of active ingredients. When these systems are used together, it will stimulate the renewal of your skin's surface layer i.e., the epidermis, re-hydrate the skin from the inside and out and also eliminate wrinkles and fine lines.
Being a multi-zone dermal treatment, Mesoéclat can be used in areas like the face, neck, decolletage, and hands. This treatment is recommended for anyone with skin aging problems like the presence of deep wrinkles, skin pigmentation disorders, and flaccidity.
Procedure for the Mesoeclat treatment:
Even performing one session of the Mesoeclat treatment gives an instant glow and rejuvenating effect. But it's highly recommended to carry out a few sessions more for an intensive anti-aging treatment which should be later accompanied by home treatment. Generally, the Mesoeclat treatment kit consists of a Mesoeclat solution, 5 units of Mesoeclat ampoules, and a Mesoeclat cream for home care treatment. Each clinical treatment consist of 3 phases that take about 60 minutes
1) Pre-treatment: To begin with, first and foremost it's important to deeply cleanse your skin with a hydra milk cleanser followed by toning with hydra tonic
2) Phase 1 (Stimulation): This is the first stage where the mesoeclat pre-treatment solution, is applied to exfoliate dead skin and reduce skin imperfections. This is a powerful anti-aging solution that prepares and stimulates the epidermis to boost receptiveness. The primary active ingredient in this solution is salicylic acid, azelaic acid, allantoin, and urea. It encourages cell regrowth and enhances regenerative properties.
3) Phase 2 (Active ingredients delivery by mesoeclat ampoules): The application of Mesoeclat ampoule helps to hydrate and regenerate skin tissue along with providing anti-oxidizing action for restoring vitality, cellular renewal, and elasticity to the skin. The primary active ingredients in this ampoule are organic silicon, protio chondroitin sulfate, L-carnitine, and thioctic acid.
4) Phase 3 (Strengthening): After the treatment, it's important to use the mesoeclat cream which reinforces the protection of genetic material from damage caused by any sort of external attacks or  UV rays, giving you prolonged youthful skin. The primary active ingredient of this cream is kojic acid, hydrolyzed milk proteins, hydrolyzed wheat proteins + hydrolyzed soy proteins + tripeptide-1. It's important to apply the mesoeclat cream at night and then gently massage over the full treated area in an upward motion.
5) Apply an SPF50+ sun protection moisturizer: After the treatment, it's very important to use a sunblock protection moisturizer to protect your skin from the harmful effects of the sun.
If you follow all these steps properly, visible results are seen from the very first session with a long-lasting effect. With each subsequent treatment, the appearance of your skin will improve and because this is a non-surgical procedure, you can return to normal activities right away. For best results, avoid sun exposure for at least two weeks after your procedure and to apply daily maintenance firming cream as instructed by your dermatologist. It advised doing a maximum of 5 treatments in a course and 2 courses per year.
Is Mesoeclat safe?
Mesoeclat is a safe and effective anti-aging treatment suitable for all skin types. In very few people it might cause allergic reactions, especially in people with low tolerance to salicylic acid or aspirin, so get a proper opinion from your dermal clinician.
Looking to fight the effects of aging with a non-invasive treatment?
Mesoeclat is the answer then. This powerful anti-aging treatment is now very common and is also used by many world-famous celebrities to reduce wrinkles and get firmer, clearer skin.
Dansys is a leading global provider of medical equipment's reinventing continuously to adapt to the evolutions and new needs of healthcare professionals. We provide the best possible quality of care using uses leading-edge technology to ensure outstanding and reliable product performance. We care about our customers and are committed to providing them with the highest level of quality and service using a wide range of medical products.
About Author