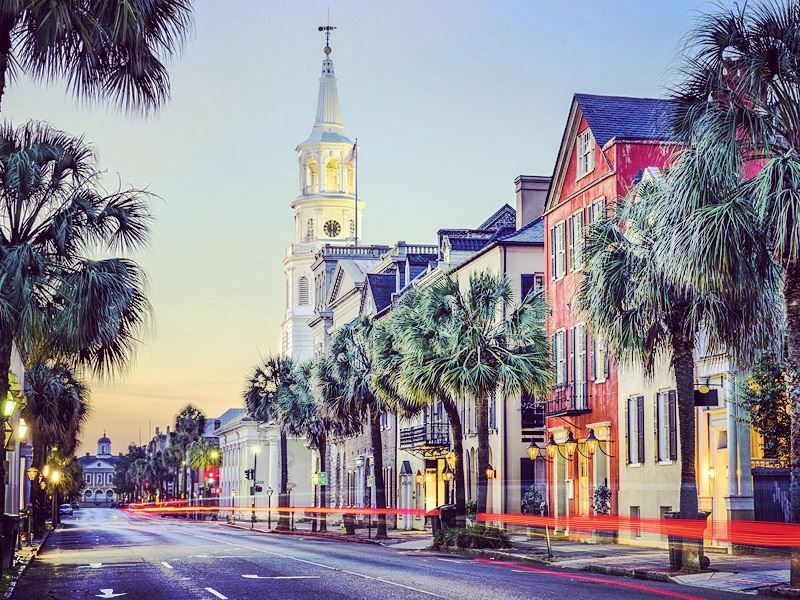 The Best Historical Cities of the Carolinas
If you are planning a trip to North and South Carolina, and you are a history buff, you will be excited to research the many options for historical cities to visit. The Carolinas have a rich and, at times, disquieting history. 
With so many options to choose from, you may be stuck on which historical cities to visit in both states. Considering the amount of historical cities to choose from, you will have to narrow down your options to areas that you would be interested in visiting. Consider the following historical cities in North and South Carolina for your next visit:
Wilmington, North Carolina
Wilmington was founded in 1739, so it has a very long history. The city has even gone through several names in its long history. It is located on the Cape Fear River and was once a major port. Wilmington is also known for some of its troubling history after the Civil War.
Wilmington was also known as a shipbuilding town after World War II. Now, Wilmington contains one of the largest National Register Historic Districts in the south. There are over ten historical sites to see in the area, and you can even take guided tours of Old Wilmington or the Battleship North Carolina. 
Charleston, South Carolina
Charleston was founded in 1670 and was originally called Charles Town after King Charles II. Charleston is another southern city with a rich but disturbing history. Charles had important roles to play in the Colonial Era, the Revolutionary War, the Civil War, and beyond. In recent times, the Charleston City Council has formally apologized for the city's role in the slave trade and the atrocities committed through slavery.
The city now is full of southern charm and historic downtown. There are plenty of historic buildings to tour, and if you find that you enjoy the city so much that you want to move to the area, there are plenty of Charleston houses for sale.
Georgetown, South Carolina  
Georgetown is home to the Georgetown Historic District. The historic district is full of energy and southern charm. It also includes almost fifty buildings with plenty of history. It is located on the waterfront and is widely recognized as the third oldest city in the entire state.
If you are planning a visit to Georgetown, there is plenty to do and lovely hotels to stay at. There are a variety of restaurants to choose from, including fine dining as well as casual dining. You can enjoy shopping, parks, and outdoor recreation. You can also enjoy water-related activities like fishing and swimming.
If you are looking for a historic tour of the Carolinas, be sure to check out Wilmington, Charleston, and Georgetown. While some of the history you learn may be fascinating, some of the other history may be unpleasant. However, revisiting even the worst parts of history can help to learn from that history. Planning your historical trip to the Carolinas can be both serious and fun. 
About Author