The Truth About Dining At A Seaside Restaurant In Singapore
Lion City is known for its diverse cuisine from the presence of countless food and beverage businesses throughout its lands. From eateries serving traditional home-cooked meals and international fast-food franchises to streetside stalls and beach restaurants, Singapore is home to numerous establishments that can satisfy your hunger and quench your thirst.
Last weekend, I went to one of the many business establishments serving food and drinks—a sea view restaurant—and made a few realisations. I thought of a few things I wish I had known before visiting such a unique diner and bar to prepare me for what I experienced during my visit.
4 Things You Should Know Before Dining At A Seaside Restaurant
If you are considering going to a beach side restaurant in Singapore, do not make the same mistake I did. Learn as much as possible about the establishment before your arrival so you can make realistic expectations about its food, service, and ambience. Moreover, you should know these four things before dining at a sea view resto to allow yourself to feel ready before your visit:
1. Seaside Dining Relaxes The Mind And Body
I know that countless medical specialists have said that dining with a view can improve a person's mood and disposition. However, I honestly did not believe it until I experienced the magic of eating at a seaside restaurant in Singapore. Doing so kept my mind off my overwhelming work responsibilities and worries at home, helping me relax and feel calm—even for a few hours.
2. Seaside Dining Is An Opportunity For Socialisation
Believe it or not, I made a few friends while eating at a sea view restaurant. I had a blast talking to the lovely group eating beside my table, especially when they invited me to theirs. I also connected with one of the friendly servers at Coastes, the restaurant I dined at, who is now my Instagram mutual.
3. Seaside Dining Not Only Features Seafood
Before going to a sea view restaurant in Singapore, I thought I would only get to consume dishes with seafood as primary ingredients. But to my surprise, Coastes also served Angus beef burgers, chicken wings, grilled ham and cheese sandwiches, and even chorizo and cheese pizzas.
4. Seaside Dining Is Perfect With Drinks
Whether you go to Coastes or other beach restaurants in Singapore, I strongly urge you to order a drink or two while eating with a loved one or by yourself. I believe that doing so enhanced my dining experience at the establishment and allowed me to appreciate its ambience and the magnificent view it features.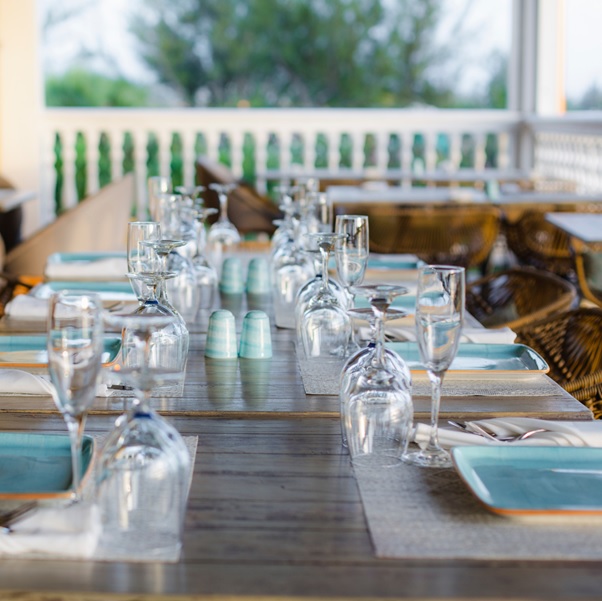 Where To Find A Seaside Restaurant In Singapore
Looking for a sea view restaurant in Singapore is not as challenging as some think. With a quick Google search, you can locate the nearest or top-rated beach view establishment around your area. You can also seek restaurant recommendations from friends, family, or strangers like me who like sharing their dining experiences on the internet.
If you are searching for a seaside restaurant in Singapore with a calming ambience, vibrant social scene, and mouthwatering food and drinks, I highly recommend Coastes. It is a beach view establishment at the world-famous Siloso beach. Visit its website to check out its menu, promos, and events.
About Author