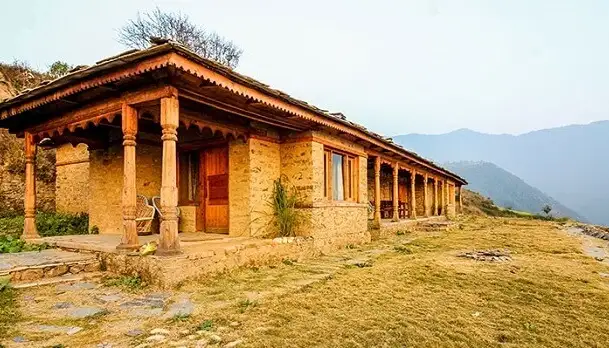 Top 6 Features to Look for in a Homestay in Bhimtal
Bhimtal is a picturesque little town nestled in the scenic Uttarakhand hills in the Nainital district and attracts travellers from all over the world. You should consider a homestay in Bhimtal if you are planning to head to this beautiful town because it offers unique experiences that cannot be beaten by hotels. However, with so many options available, it can be challenging to find the best homestay in Bhimtal. Here are the top features you should look for in a homestay to make your trip as memorable as possible:
When choosing a homestay for your trip, the first thing you should consider is the location. When it comes to the location, you would ideally look for one that is close to some of the major attractions in Bhimtal. Look for a homestay that is situated close enough to popular attractions, but away from the hustle and bustle of the city, along with efficient access to transportation so that you can get around easily. 
When it comes to accommodation, cleanliness is essential. Make sure that you choose a homestay that has proper sanitation facilities, and that the room is cleaned regularly, along with providing clean towels and linen regularly to your rooms.
While staying in a homestay, you would want to ensure that you have access to some basic amenities, such as hot water, Wi-Fi, and power backup. Look for a homestay near Bhimtal that offers these amenities so that you have a comfortable stay; some homestays may also offer other facilities, such as a kitchen, parking lot, and garden.
One of the best things about staying in a homestay is the hospitality that you're offered. Look for a homestay where the hosts are friendly and welcoming. Look for hosts that are willing to help you with your travel plans and provide recommendations for the best local attractions apart from making your stay as comfortable as possible.
Another advantage of staying in a homestay is the opportunity to indulge in local culture. Look for a homestay near Bhimtal that offers authentic local experiences that you can partake in. Some hosts provide cooking classes, village walks, and offer to take you to local festivals to learn about local life and culture. 
When choosing a homestay, safety and security should be another top priority. Look for a homestay that has proper security measures in place, such as CCTV cameras and a 24-hour front desk. Also ensure that it has efficient fire safety measures, as well as doors to your rooms that can be locked for privacy and to keep your belongings safe.
Choosing the right homestay in Bhimtal can make all the difference in your travel experience. Look for a homestay that is located in a convenient area, is clean and well-maintained, has basic amenities, offers warm hospitality, provides an authentic local experience, and prioritizes safety and security. By considering these factors, you can find the best homestay in Bhimtal and make your stay in this beautiful destination truly unforgettable.
About Author