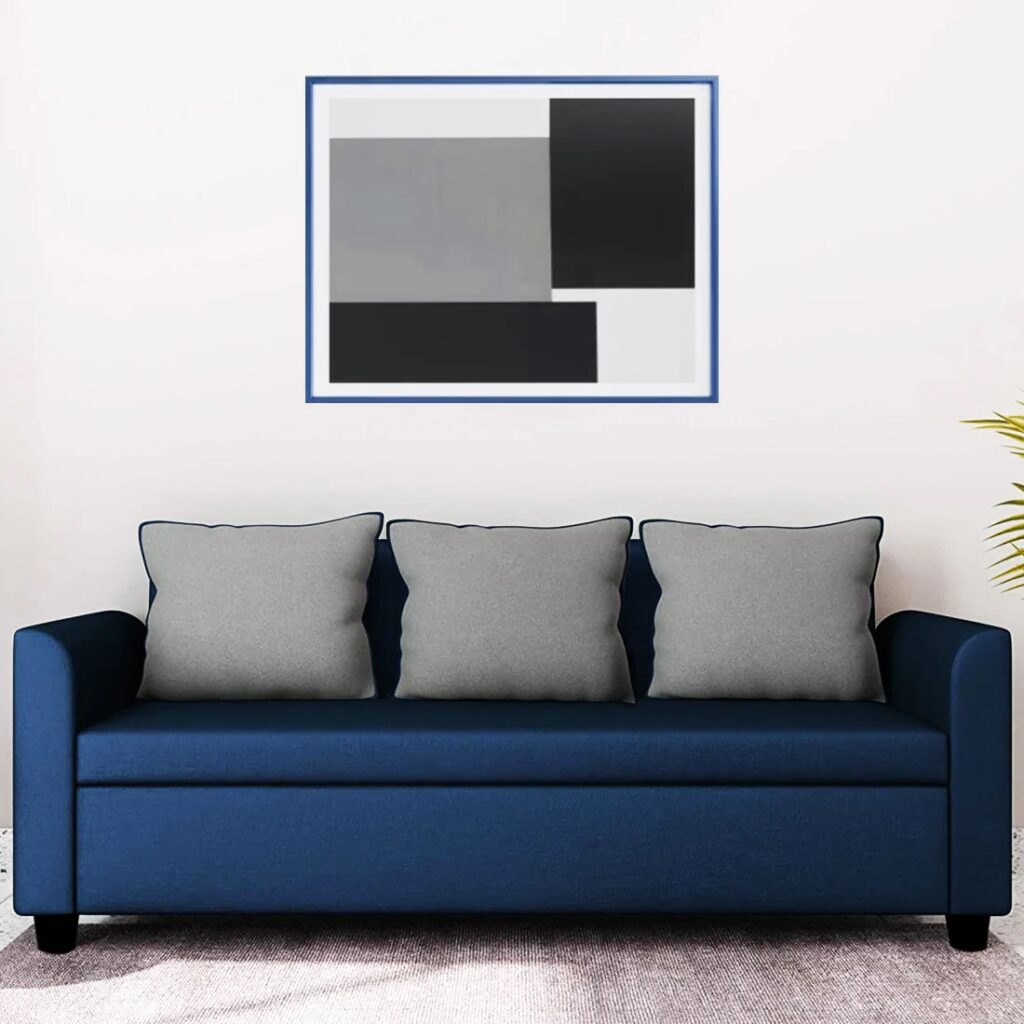 6 Things To Look For When Buying Sofa Upholstery
Having a good quality sofa is a significant investment you'll make in your life. This piece of furniture allows you to have a comfortable sitting to share with family and friends, study, sleep, eat, and watch a movie or a ball game. But have your old sofa become old? Then why not think about reupholstering it? For this, choosing the right sofa upholstery is very important.
Here's what to consider when buying sofa upholstery;
Durability
When selecting sofa upholstery, it's good to consider how much your sofa will be used. Will you use it every day? Will your children practice jumping and wrestling moves on the sofa? If the answer to these questions is yes, then you should consider a durable sofa upholstery fabric. To ensure durability, you need to check the following things;
Always consider the sofa upholstery with tight weaves.
The fabric you choose should have 15,000 or higher rubs for residential use.
Consider sofa upholstery made of olefin as it is incredibly durable.
Color
Trendy colors are fashionable. Bold colors are exciting. But would you like to upholster your sofa in either of these options? Well, it's totally up to you. However, considering a neutral color sofa upholstery fabric is what we'd suggest to you. Instead of changing the color of your entire sofa, it's better to change your room's look with splashes of color on rugs, curtains, and pillows.
In addition to the upholstery color, it is also very important to consider the design of the legs. It should match your flooring.
Harmony
Another main thing you may need to consider before selecting sofa upholstery is the style of your sofa frame. For example, a traditional fabric will automatically look great with a traditional-style sofa frame. Textiles come in infinite styles. Fabrics can look ornate, casual, fun, or formal. Consider whether your choice will fit your décor.
If you are choosing a patterned sofa upholstery fabric, don't forget to consider the scale. A large-scale pattern may not look good in a small room. The opposite may be true with small patterned sofa upholstery in a spacious room.
Some other factors to consider while selecting a sofa upholstery fabric are:
Mildew
Always consider a mildew-resistant sofa upholstery fabric as it is ideal to place in high-humidity areas.
Fade Resistance
If you are going to place your sofa in a place that gets a lot of sun rays, then choose the fade-resistant fabric.
Allergies
Prone to allergies? Don't worry; microfiber sofa upholstery is an ideal option as it doesn't attract dirt and dust mites.
Several Types Of Sofa Upholstery Fabrics
The most widely-used sofa upholstery fabrics are:
Cotton
Leather
Microfiber
Silk
Canvas
Chenille
Wool
Suede
So, we've concluded that the home is an expression of your style and personality. Therefore, making it well-decorated must be your first priority. With the above-mentioned tips, you can choose the best sofa upholstery fabric for your interior.
About Author